Evenings are probably the best time during holidays, especially when it is spent chasing the golden lights of the sun, that too at a hilly place like Kargil. The days and nights are different here. It cannot be compared with other popular hill stations in the country. It is kind of lonely here even if you are traveling in a group. People were already inside their homes once it was dark in the village where our tents were pitched though the sunset happened not long ago. I looked at my watch; it was only quarter past eight. The main market at Kargil some distance was still had some late evening activities but it was more for closing the business for the day rather than normal business activity.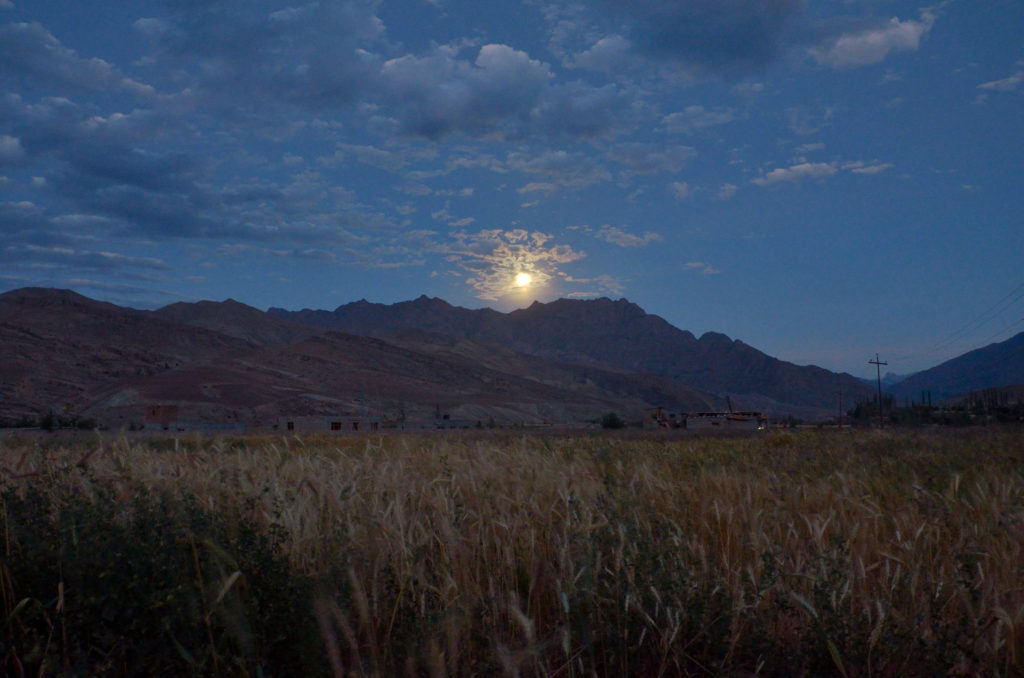 Although covered adequately but the chill factor in the wind even during the month of August was not making it easier for us. Add this to no prepaid telecom network, no television at the campsite – it was a different world out there. You suddenly have all the time for yourself, a strange feeling which many of us are not accustomed to in this age of the so-called connected world. For me though, it was spending time staring at zillions of stars, sipping hot coffee, engrossed in my own thoughts, just the kind of evening I imagined before the start of the trip. With nothing else to do sleep came early.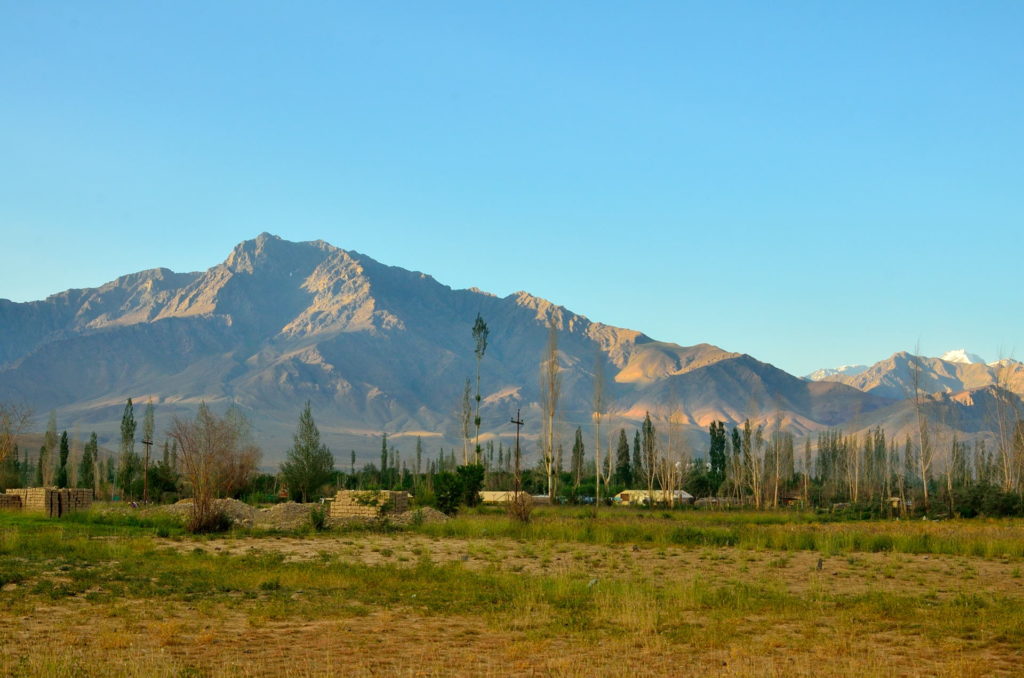 I woke up early, well, earlier than home at least! I came out of the tent but I came back as quickly as I went out. It was biting cold; I put on my jacket and came out again. A layer of soft mist was floating over the nearby fields but it disappeared in a short time, sun rays were coming out from the scattered cloud cover and making a unique pattern at the opposite mountain. It was surreal.  I wondered whether it was the best morning I was witnessing, that too at a none descript temporary campsite by the Suru river.  I had the longest morning walk through the narrow village roads, of course with camera in my hand. I wanted to capture as many memories as possible.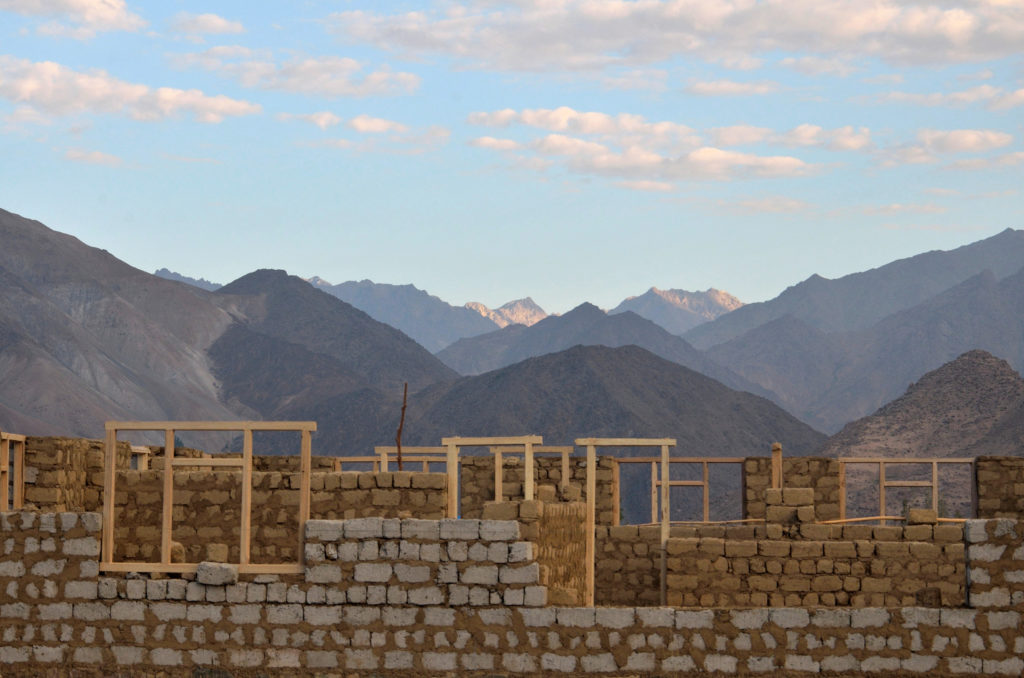 Soon I was called for tea at the dining tent for the much needed hot morning tea. The day's plan was to reach Leh. That means another day on the road in this beautiful part of our country. We started for Leh after sumptuous breakfast. It is very important to have a proper breakfast since roadside side eating options are very few and far between. We refilled the water bottles from the camp itself. Regular intake of water in small quantities is a must in these mountain passes.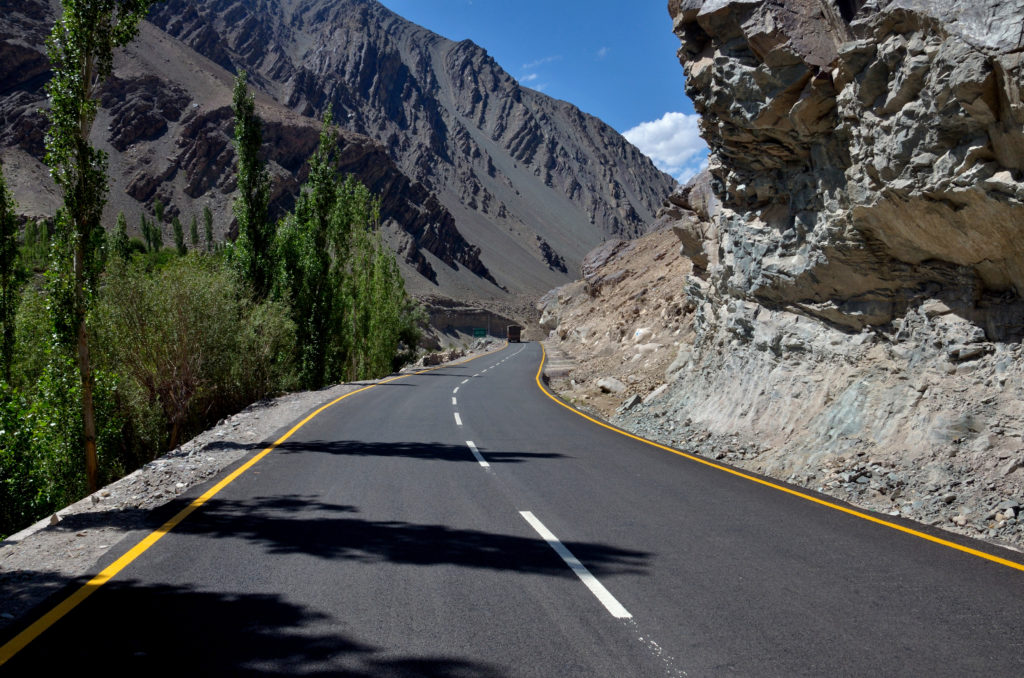 The road from Kargil to Leh is one of the most scenic roads in India. Not for its greenery but for the lack of it. No words or photographs can do justice to its beauty properly.  The road we were on now shadowed by high, treeless and sometimes partially snow-capped mountains on both sides. I felt tiny in this scheme of things by our creator; we may call him by any name. I do not know what Gustav Flaubert the famous French novelist was thinking when he said "Travel makes one modest. You see what a tiny place you occupy in the world"  but in all probability, he might have felt something similar!  I can go on and on about the places of interest for travelers on this route but the journey is best explained by images.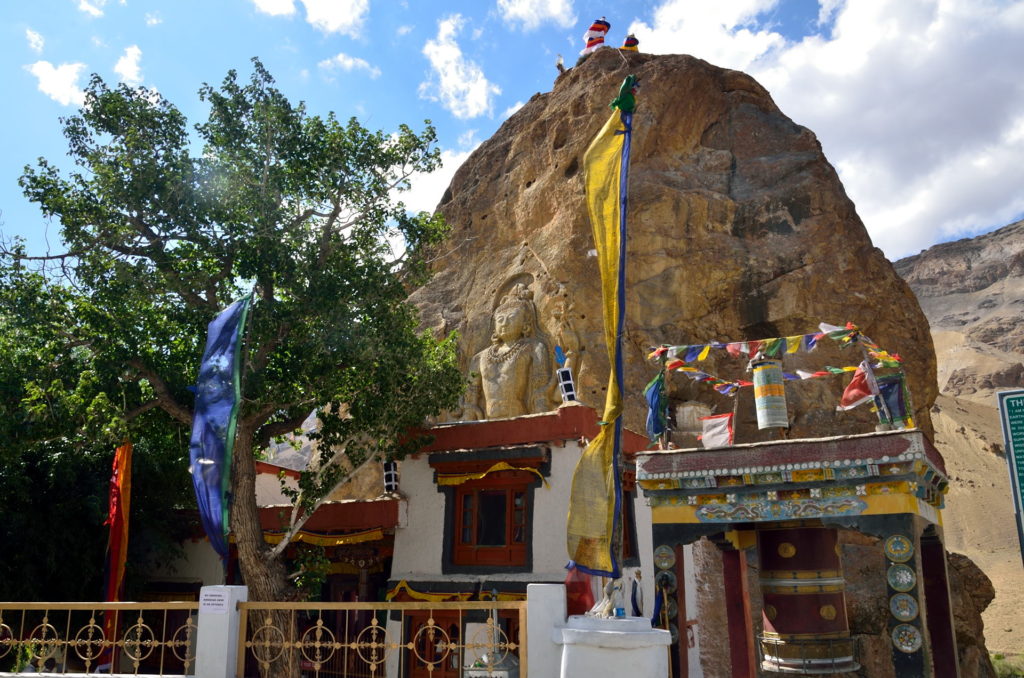 Our first stop for the day was Mulbekh Monastery, 45 KMs from Kargil. the famous Chamba Statue in Mulbekh village, a striking enormous figure carved into the rock face by the side of the road. It is a small monastery but what it lacks in size is more than made up with its beauty. The statue reminded me of Bamiyan statues of Afganistan, of course not in respect of size.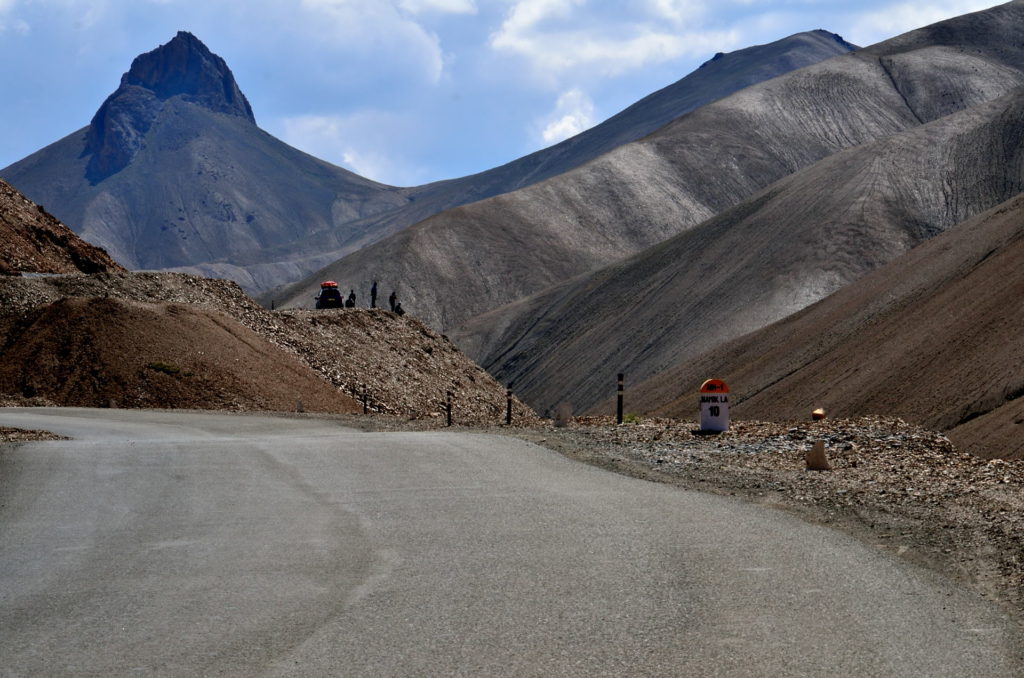 The road ahead passes through Namik La and Namik La leads to Fotula top, the highest point on Srinagar- Leh highway. At an elevation of 4,108 meters (13,478 ft), it is the highest point on the highway, surpassing the famed Zoji La.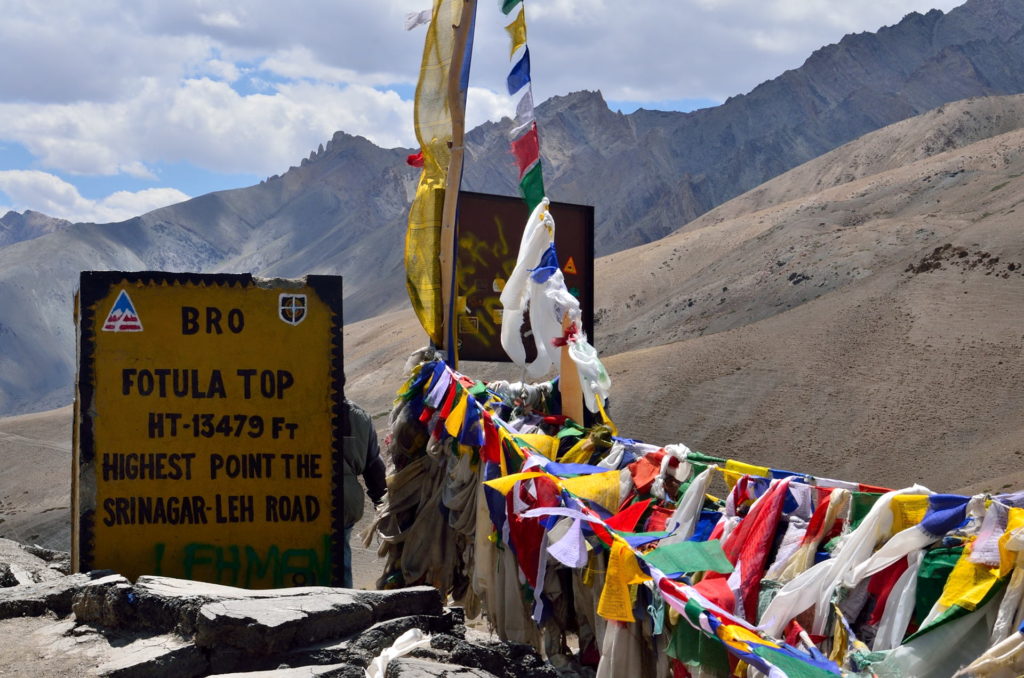 After descending from Fotula Top we were firmly in Leh sector and a short distance away a beautiful monastery situated on the laps of even more scenic landscape was waiting for us.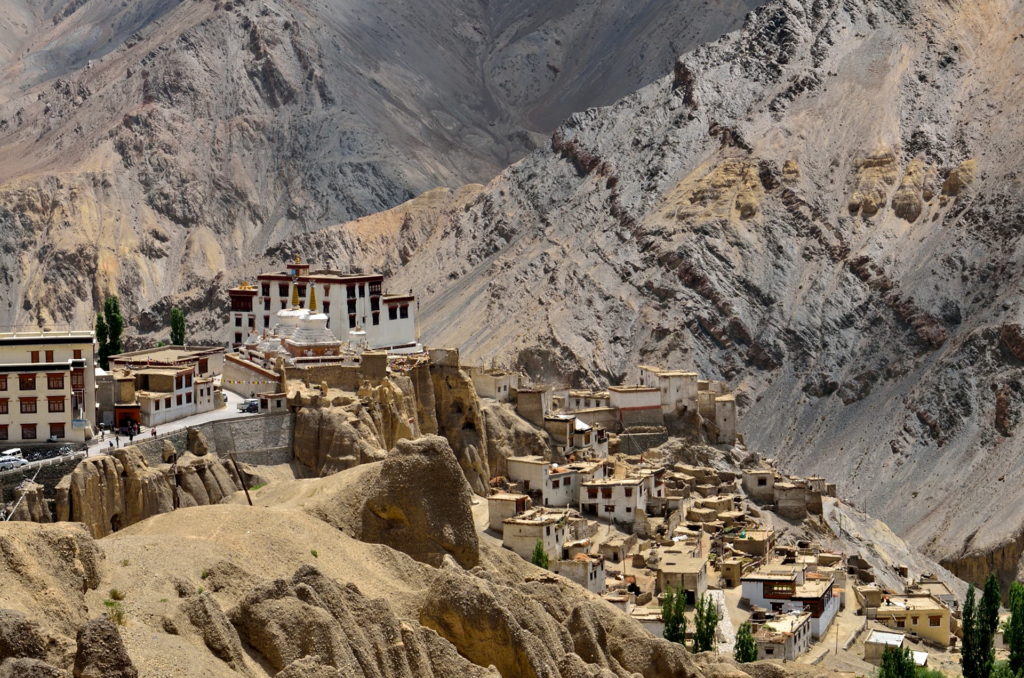 The Lamayuru Monastery is perfectly situated almost in the middle of Kargil and Leh. A perfect place for taking some rest, eat or stretch the body after crossing the mighty Fotula Top. But the surprise did not end here. After spending some time at the monastery and light lunch at Lamayuru we found ourselves in the Moon Land. Yah, the place is known for its 'lunar' landscape for its odd geographical formations believed to part of a high mountain lake that dried up.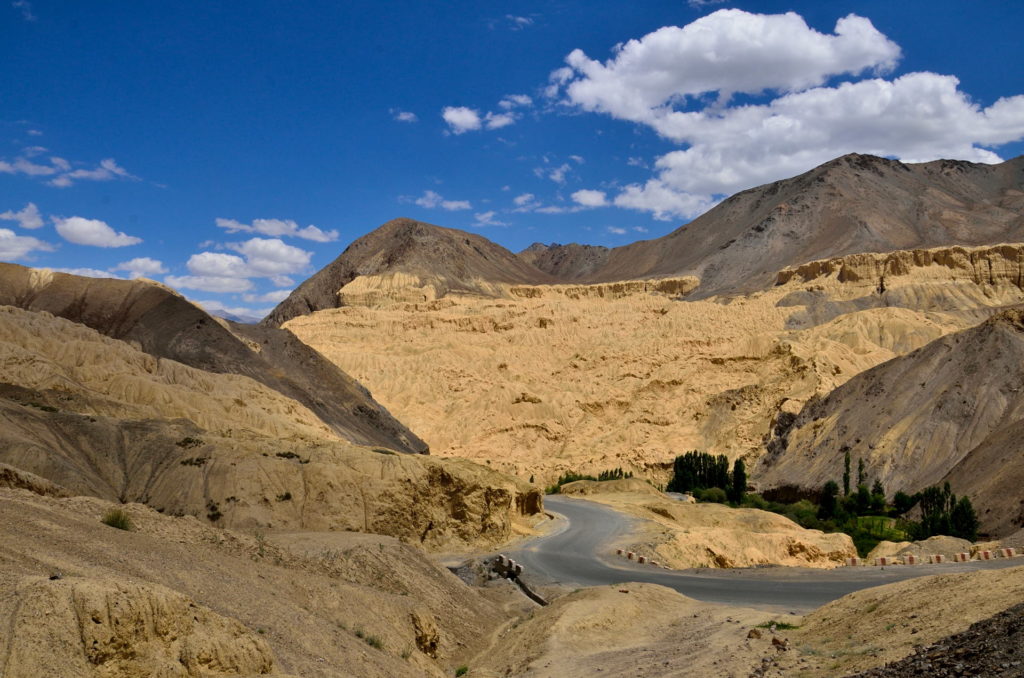 We were awestruck with the beauty of the places we were passing by. But this was just the second day of our journey. Never before I had enjoyed the journey as much. After a short distance from Lamayuru, the road lead us to Sangam viewpoint, the confluence of Zaskar and Indus/Sindh rivers.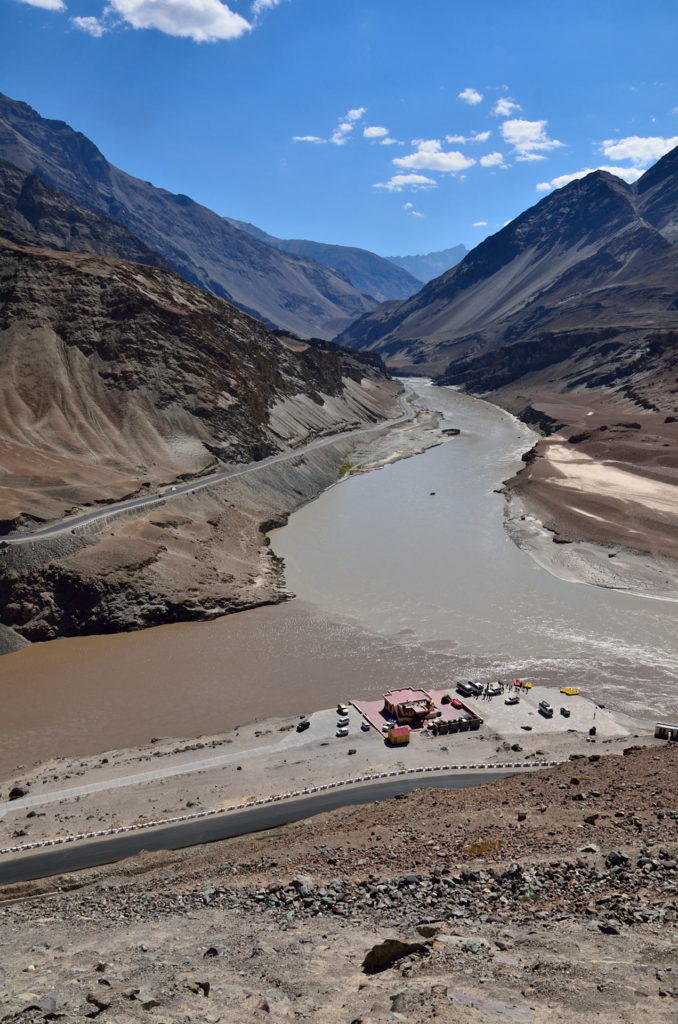 But more than anything it was traveling on this road alongside the river Indus or Sindh for most of the time was what made this journey special for us. The phrase the journey is better than the destination aptly fits here. This journey is to be performed to believe it, feel it! Beyond this point, the land of Lamas was waiting for us. We were also ready to explore this once forbidden land.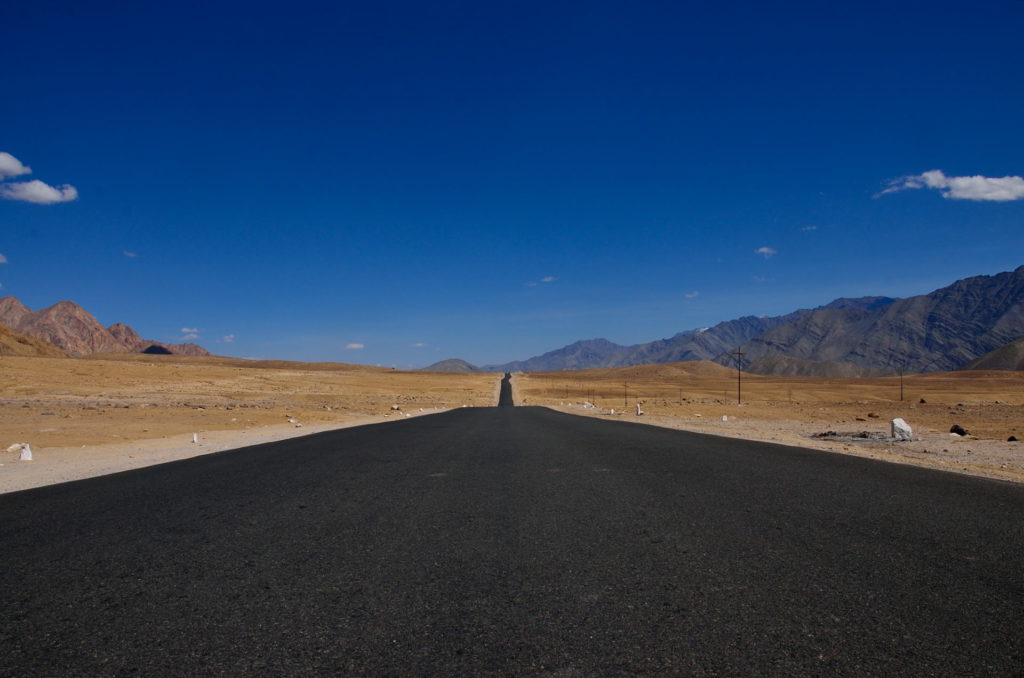 How to reach–  NH 1D connects Srinagar to Leh. The total distance from Srinagar to Kargil is 202 KM, Kargil to Leh is 217 Km. The nearest airport to Kargil is Srinagar and Leh. I referred Devil on Wheels site extensively to plan this road trip.
Where to Stay– Kargil has hotels that fit all budgets, it is better to pre-book during pick season (July- August). Besides, it has some tented accommodation too. Again Devil on Wheels sites has all the answers.
Precautions- These are high altitude, above the tree line mountains. The atmosphere is rarefied hence it takes some time to acclimatize. Give yourself some time to acclimatize properly. Don't rush to anything. Apply a good suns cream lotion to prevent heavy tanning. Drink water frequently, takes small sips even if not feeling thirsty. Remember these are pristine mountains hence please do not litter, create minimum waste and dispose of it properly, minimize the use of plastic.